Great 8 Executive Network
Education for Businesses
Now more than ever, you need to stop putting out fires and work on preventing them. The pandemic has pushed your leadership skills and business model. You don't have to chart your next path alone. John Lake (JDLake Business Partners) guides local, small to mid-sized business leaders on what healthy looks like. Through small-group meetings, these non-competing business leaders build their own support network.
Through a partnership with Engage Greater La Crosse, we're offering a special introductory meeting to just 24 people -- 3 sessions of 8 people -- for just $25 (a $150 value).
Click on any time slot for detailed information.
SELECT FROM DATES ON WEDNESDAY, JANUARY 20
In-Person, Small Group, Masked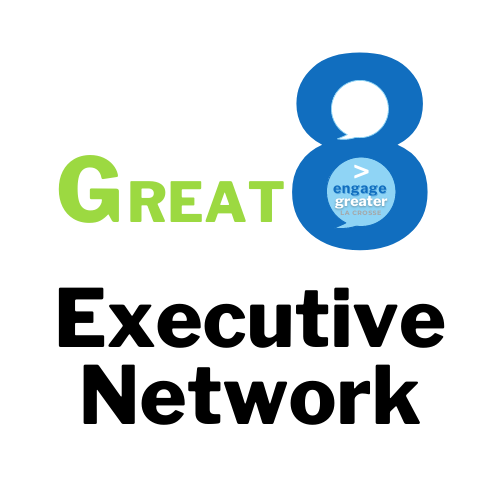 Great 8 Executive Network - 11:30 AM Session
Great 8 Executive Network - 11:30 AM Session
A Physically Distanced, Masked, In-Person Session of Eight People
In-Person, Small Group, Masked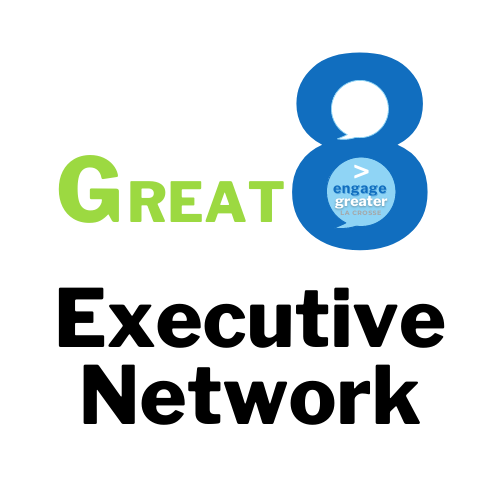 Great 8 Executive Network - 6:00 PM Session
Great 8 Executive Network - 6:00 PM Session
A Physically Distanced, Masked, In-Person Session of Eight People
In-Person, Small Group, Masked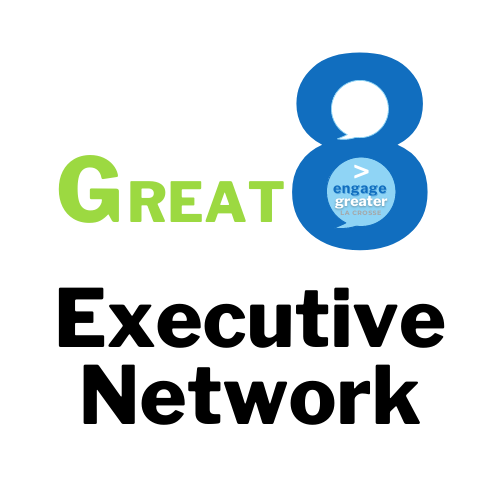 Great 8 Executive Network - 7:00 AM Session
Great 8 Executive Network - 7:00 AM Session
A Physically Distanced, Masked, In-Person Session of Eight People